AUC students in Kosovo for Peace Lab fieldwork
A group of AUC students are currently in Kosovo to participate in fieldwork for the course Peace Lab. Embracing methods of experiential learning, the students will be visiting various organisations and civil society institutions to learn how Albanians and Serbs are going through processes of reconciliation in creating the newborn state of Kosovo.
Follow their blog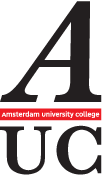 AUC students organise "Dear Stranger"
AUC students Chiara Loriaux and Madita Strähle have organised an exhibition titled "Dear Stranger" at the creative space VOX-POP based on fieldwork they completed for the AUC course Culture Lab in Valletta, Malta in June 2018.
Read more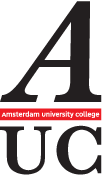 Talk to an AUC student
Do you have questions about our academic programme or life on campus? You can now talk directly to an AUC Student Ambassador to chat about their experiences at Amsterdam University College!
Ask a student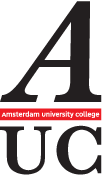 Video Introduction to AUC
Looking to learn more about Amsterdam University College, but don't know where to start? Watch our introductory video that explains the basics of the institution, campus life, academic programme and study options in under two minutes!
Watch the video