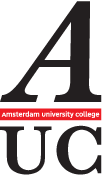 Student Experience Day: 10 April
Student experience days are meant to give prospective students the opportunity to get a sense for what it feels like to be a student at AUC, both in and out of the classroom. Register now for the next edition on 10 April!
More information
AUCMUN conference in April
AUC will be the host venue for delegates from around the world when the Amsterdam University College Model United Nations (AUCMUN) Conference takes place from 5-7 April 2019. Organised by an AUCSA student committee, the event provides a platform for university students to interact, debate, create plans of action and form long-lasting friendships in a global city.
More information.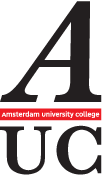 IMISCOE seminar at AUC
On 7 March 2019, AUC was the host venue for a seminar of the International Migration, Integration and Social Cohesion (IMISCOE)'s Standing Committee on "Migrant Families, Children and Youth" organised by Dr. Joaquin Eguren, Dr. Rosa Mas Giralt and Dr. Martha Montero-Sieburth.
More information.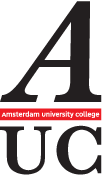 Margriet van der Heijden discovers Einstein letters
AUC lecturer and science journalist Dr. Margriet van der Heijden recently discovered three previously unknown letters written by Albert Einstein to the Russian-born, Leiden-based physicist and mathematician Tatiana Afanassjewa.
More information