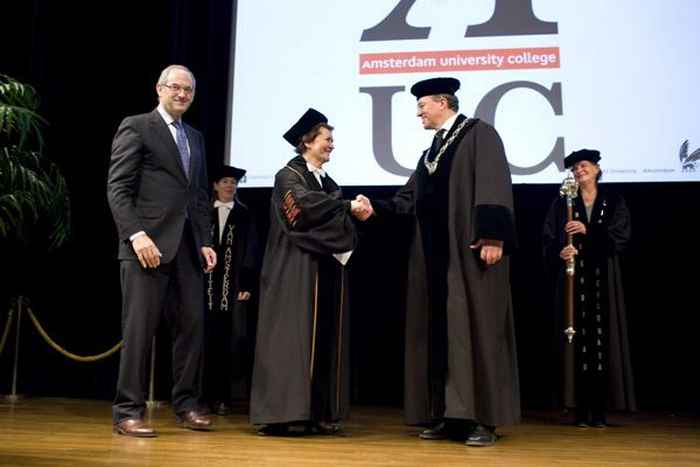 A number of factors influenced the decision of the Executive Boards of VU Amsterdam and the University of Amsterdam to found a University College in Amsterdam:
The globalisation of our society and the need, in a globally competitive environment, to nurture, develop and attract talent internationally.
The need to widen choice in Dutch higher education and create more avenues for excellence.
The increasing demand for study programmes that are intellectually challenging and call for broad academic, cultural and social interests.
The need for more opportunities for students to major in science and science-related fields in a liberal arts and sciences context.
Developments in bilingual and international education at Dutch secondary schools.
The multicultural character of Amsterdam and the presence of many international companies and institutions, offering the perfect environment for connecting excellence and diversity in an academic context.
As a joint programme, AUC greatly enhances the cooperation between the two Amsterdam-based research universities. Both Executive Boards are convinced that AUC has a positive effect on the existing programmes of their universities, as AUC's innovative approaches to undergraduate education are shared widely to the benefit of all students.
Rankings
Follow the links below to find information on the world rankings of the University of Amsterdam and VU Amsterdam.