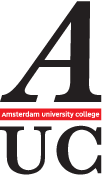 AUC launches five year strategy
On Thursday, 24 August, Amsterdam University College launched a living document detailing its strategy and vision for the next five years. Dean of AUC, Prof. Dr. Murray Pratt, presented the first version of the report during the annual faculty kick-off meeting.
Read more
Merel Schalkers at LMU summer school
This summer, the fourth edition of the annual summer school Mathematical Philosophy for Female Students took place at Ludwig-Maximilian University in Munich, Germany. After hearing about the experience two other AUC students had during the previous year, current AUC student Merel Schalkers decided to participate in this edition.
Read more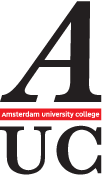 Meet our students
Curious about what it's like to be a student at AUC? Watch these short video vignettes of AUC students from the sciences, social sciences and humanities, and let them show you what their life is like both in and out of the classroom!
Watch now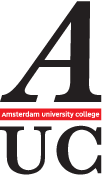 Video Introduction to AUC
Looking to learn more about Amsterdam University College, but don't know where to start? Watch our introductory video that explains the basics of the institution, campus life, academic programme and study options in under two minutes!
Watch the video
Saturday, 11 November
Learn more and visit the campus during our Open Day!
Register