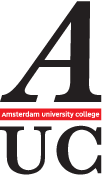 WiT@200
In honour of the 200th edition of AUC's 'Who's in Town' seminar series, Prof. Dr. Karen Maex, Rector Magnificus of the University of Amsterdam, will deliver a celebratory lecture titled "Why science and society should go hand in hand" on Monday, 8 May 2017.
Read more and register
One year of Right2Education at AUC
This past January marked the official one year anniversary of Right2Education's first class with the guest students. AUC asked Ellen Ackroyd (member of the Right2Education Board and co-chair of AUC Student Council) to look back at their accomplishments, discuss what challenges they faced and what plans are in place for the future of Right2Education.
Read more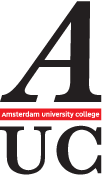 Video Introduction to AUC
Looking to learn more about Amsterdam University College, but don't know where to start? Watch our introductory video that explains the basics of the institution, campus life, academic programme and study options in under two minutes!
Watch the video
Apply to AUC
Looking for a Bachelor programme where you can acquire the academic skills, knowledge and intellectual tools that will help you to be successful in your career of choice? Be sure to read more about application procedures and upcoming deadlines.
How to apply