Applications for 2015
Looking for a Bachelor programme where you can acquire the academic skills, knowledge and intellectual tools that will help you to be successful in any career that you choose? Applications are now open for a September 2015 start at AUC!
How to apply
Open Days at AUC
Learn more about AUC's academic programme, admissions and student life. You can visit AUC during the University of Amsterdam's Bachelor Day on 29 November.
More information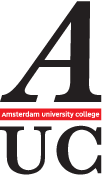 Who's in Town Lectures
On 27 November, cinematographer & founding chair of the Cinematography Department of the New York Film Academy John Loughlin will address the Cinematographer Behind the Auteur: Roger Deakins & The Shawshank Redemption.
View all upcoming Who's in Town Lectures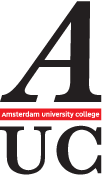 Who's in Town Lectures
On 27 November, Dr. André Van der Braak, Dr. Chiara Robbiano, Dr. Mariette Willemsen, will discuss the Philosophy of Compassion - East and West from the view of Eastern and Western philosophical traditions.
View all upcoming Who's in Town Lectures
Sciences at AUC
Learn all about our Sciences programme
Read more