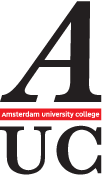 AUC Open Day
Curious about AUC? The next AUC Open Day will take place on 14 January 2017. Join to experience sample lectures, explore the campus, tour the dorms and meet with staff and students!
Register now
Study abroad stories
Third-year AUC student Jakub Polansky (Class of 2017) has spent the previous three months studying abroad at Al-Farabi Kazakh National University in Almaty, Kazakhstan. In an interview with AUC's International Office, Polansky reflects on his time abroad, discussing his daily life, insight into cultural differences and his own regional travels, as well as some tips for those thinking of journeying to Kazakhstan.
Read Jakub's story
Apply to AUC
Looking for a Bachelor programme where you can acquire the academic skills, knowledge and intellectual tools that will help you to be successful in your career of choice? Applications for September 2017 are now open!
How to apply
AUC Scholarship Fund
The AUC Scholarship Fund (ASF) supports excellence and diversity by facilitating access to the AUC programme for talented low-income and minority students through both ASF Scholarships and ASF-DAP.
Read more about the ASF