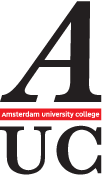 Student Experience Day: 11 April
Student experience days are meant to give prospective students the opportunity to get a sense for what it feels like to be a student at AUC, both in and out of the classroom. Register now for the next edition on 11 April!
More information
Focus on Russia & Eastern Europe lecture series
In 2017, the world marked the 100th anniversary of the 1917 Russian Revolution, which was the focus of multiple academic and cultural events throughout the year. In 2018, Dr. Maxim Kupovykh, lecturer and tutor at AUC, will keep this momentum going by organising a series of lectures titled "Focus on Russia and Eastern Europe."
Read more
Right2Education: two years & counting
Right2Education is a non-profit educational initiative started by AUC students in January 2016. Working only with volunteers, the AUC students plan, coordinate and teach Dutch and English language classes to refugees in the Netherlands. In January 2018, they celebrated their second anniversary.
Read more
AUC Scholarship Fund
The AUC Scholarship Fund (ASF) supports excellence and diversity by facilitating access to the AUC programme for talented low-income and minority students by awarding ASF Scholarships.
Read more about ASF scholarships