Applications for 2015
Looking for a Bachelor programme where you can acquire the academic skills, knowledge and intellectual tools that will help you to be successful in any career that you choose? Applications are now open for a September 2015 start at AUC!
How to apply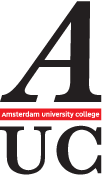 AUC Open Days
Learn more about AUC's academic programme, admissions and student life during the VU University Amsterdam Bachelor Day (7 February) or UvA Bachelor Day (7 March).
Read more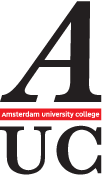 Who's in Town Lectures
On 6 February 2015 Jerome C. Glenn will address the State of the Future: Global futures research confronting the challenges of our times to build a better future for all humankind as part of the Big Questions in Future Society course.
View all upcoming Who's in Town Lectures
Sciences at AUC
Learn all about our Sciences programme
Read more