Applications for 2015
Looking for a Bachelor programme where you can acquire the academic skills, knowledge and intellectual tools that will help you to be successful in any career that you choose? Applications are now open for a September 2015 start at AUC!
How to apply
Open Days at AUC
Learn more about AUC's academic programme, admissions and student life. You can visit AUC during the University of Amsterdam's Bachelor Day on 29 November.
More information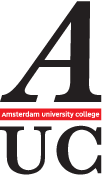 Who's in Town Lectures
On 19 November, digital scholarship specialist David De Roure will address the rise of social machines - empowering humans in science and society.
View all upcoming Who's in Town Lectures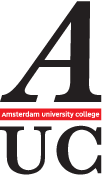 Who's in Town Lectures
On 20 November, you can get some first hand experience with creating energy scenarios in this interactive Who's in Town lecture from energy and modelling experts Alexander Wirtz and Chael Kruip of Quintel, co-creators of the open source Energy Transition Model.
View all upcoming Who's in Town Lectures
Sciences at AUC
Learn all about our Sciences programme
Read more