Focus on Russia & Eastern Europe lecture series
In 2017, the world marked the 100th anniversary of the 1917 Russian Revolution, which was the focus of multiple academic and cultural events throughout the year. In 2018, Dr. Maxim Kupovykh, lecturer and tutor at AUC, will keep this momentum going by organising a series of lectures titled "Focus on Russia and Eastern Europe."
Read more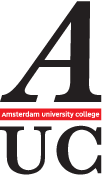 AUC at UvA Bachelor's Day
Looking to learn more about AUC? As a joint initiative of the Vrije Universiteit Amsterdam and University of Amsterdam, AUC will be hosting presentation sessions during the the UvA Bachelor's Day on 10 March.
More information.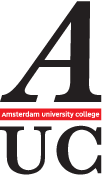 AUC alumnus wins Netspar thesis award
AUC alumnus Jakub Polansky (Class of 2017) was recently announced as one of the winners of the Netspar thesis awards for his Capstone project "Direct Residential Mortgage Investments in Dutch Pension Fund Portfolios."
Read more
AUC Scholarship Fund
The AUC Scholarship Fund (ASF) supports excellence and diversity by facilitating access to the AUC programme for talented low-income and minority students by awarding ASF Scholarships.
Read more about ASF scholarships