Applications
Looking for a Bachelor programme where you can acquire the academic skills, knowledge and intellectual tools that will help you to be successful in any career that you choose? Find out more about the AUC application process and upcoming deadlines.
How to apply
AUC Scholarship Fund
The AUC Scholarship Fund (ASF) supports excellence and diversity by facilitating access to the AUC programme for talented low-income and minority students through both ASF Scholarships and ASF-DAP.
Read more about the ASF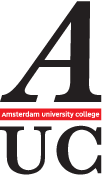 Sciences at AUC
AUC enrols up to 50% science majors. The interdisciplinary nature of the programme goes far beyond basic mathematical, statistical and computational skills to provide a framework for analysing the way scientific reasoning and facts are translated into public policy and wider societal debates.
Learn more
Late applications
You can still submit your application to start in September 2016
Find out more