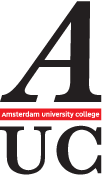 AUC Open Days: 19 January
Learn more about AUC's academic programme, experience sample lectures, tour the student residences, and speak directly to faculty members, admissions representatives and students during our next Open Day on 19 January 2019!
Register now
AUC Dean visits South Korea & Hong Kong
From 18-29 November 2018, AUC Dean Prof. Dr. Murray Pratt visited South Korea and Hong Kong to present at two symposia on contemporary liberal arts and sciences education, meet with AUC partner universities and touch base with AUC alumni studying and working in Asia.
More information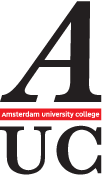 Apply to AUC
Looking for a Bachelor programme where you can acquire the academic skills, knowledge and intellectual tools that will help you to be successful in your future studies or career of choice? Applications are now open for September 2019!
How to apply
CMS course visits National Holocaust Museum
On 6 and 9 November, AUC's "Cultural Memory Studies" course visited the National Holocaust Museum, Amsterdam, to have two special sessions on location. The visits were part of an arrangement with the National Holocaust Museum to promote on-site and experiential learning in the fields of cultural heritage and Holocaust remembrance.
Conference recap.
Register for the next AUC Open Day on 19 January
Register now