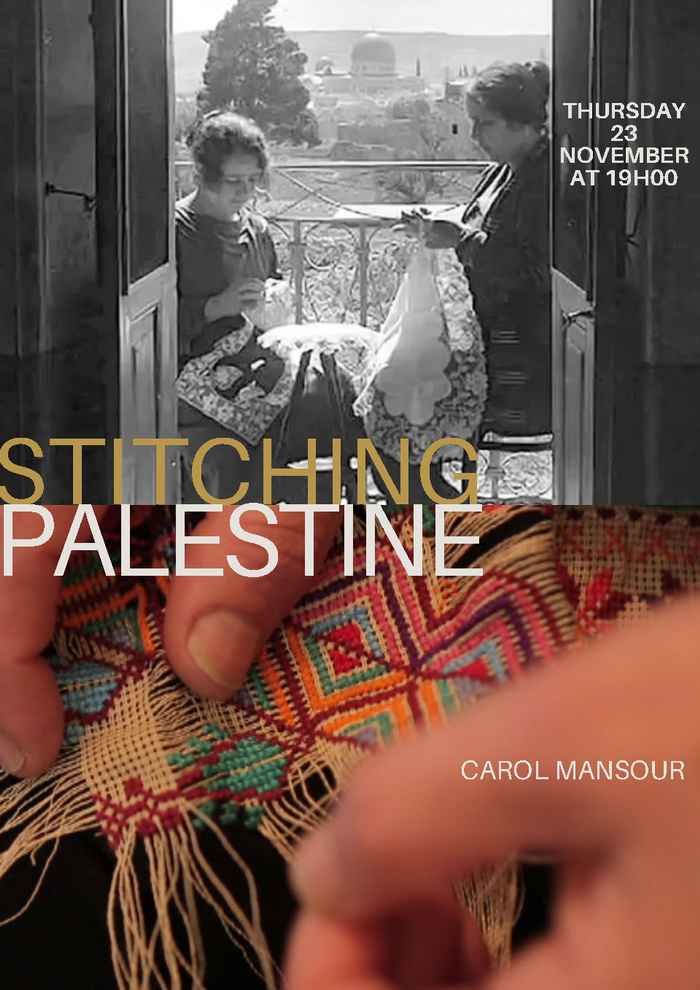 Please note that due to capacity reasons, this event is only open to AUC students and staff members.
Film description
Title: "Stitching Palestine"
Director: Carol Mansour
Year: 2017
Plot: Embark on a powerful exploration of resilience, identity and justice in "Stitching Palestine." Twelve remarkable Palestinian women take centre stage, weaving together the vibrant tapestry of their lives before the diaspora. Lawyers, artists, housewives, activists, architects,and politicians, each with a unique story to tell. Their narratives, bound by the ancient art of embroidery, intricately connect the threads of their homeland, memories and determination for justice. These are not just stories; they are the stitches that hold together the fabric of Palestine's history, woven by resilient voices that transcend boundaries.
The screening will be followed by a reflection led by AUC lecturer and tutor Dr. Daniel Pinéu.
Location